AWESOME: Achieving Women's Excellence in Supply Chain Operations, Management, and Education.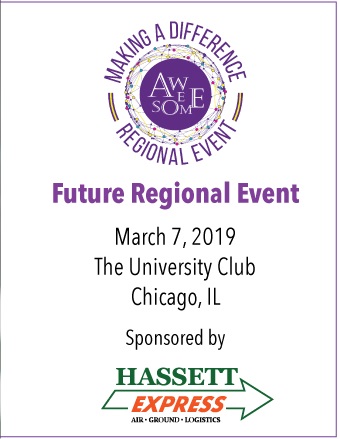 AWESOME is the supply chain's most active and prominent organization focused on advancing women's supply chain leadership. Hassett Express has been active in the organization since its inception and is excited to sponsor the upcoming Regional Event in Chicago.

The event takes place March 7, 2019 at The University Club in Chicago, IL.

As a WBENC certified company, Hassett Express is proud to be part of an organization that provides opportunities for collaboration and development of current and future women leaders. For more information on AWESOME, click here.