Hassett Express has been named the 2018 Southwest Cargo Logistics Partner of the Year. This is the fifth consecutive year that Hassett has received the honor. The annual award is given by the Southwest National Accounts Leaders in recognition of a client that exemplifies partnership. Southwest Cargo team member, Mike McLaughlin (Center), presented the award to Mike Stone, Executive Vice President (Right), and Don Prentice, Vice President of Network Services (Left), at Hassett's corporate office in Oakbrook Terrace.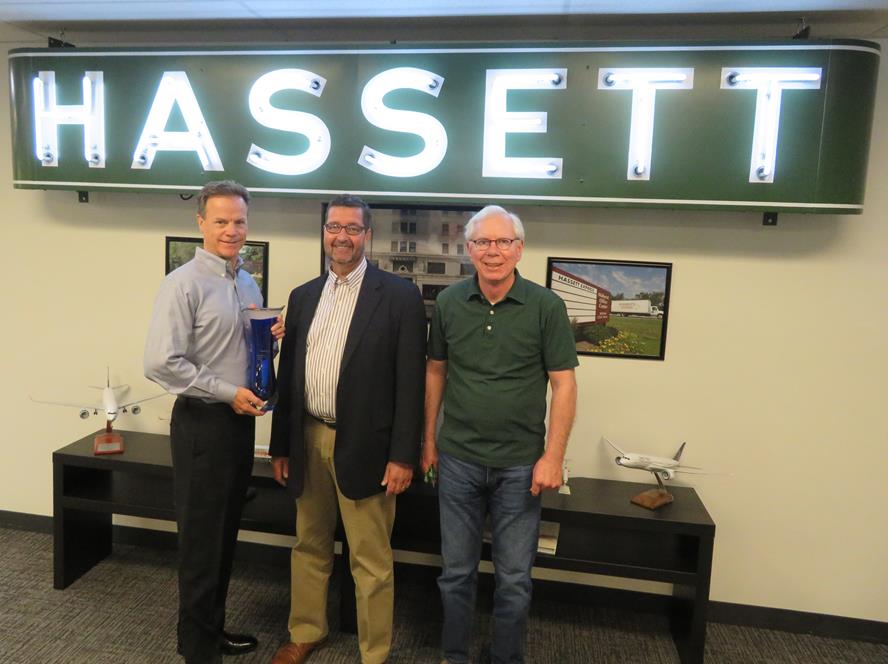 Wally Devereaux, Managing Director Cargo and Charters, stated: "Hassett Express is a company that does things the right way and we are honored to be one of their partners. As a customer, they have been nothing less than fantastic. We greatly appreciate their business and are excited to be able to award them this recognition."
Michelle Halkerston, Hassett President & CEO, expressed her gratitude. "It takes a great deal of commitment, communication and trust to accomplish what we do with Southwest Cargo. Our teams work together on a daily basis to provide flexible solutions and reliable service to our customers. We see this award as a way to highlight the success of our longstanding partnership. Thank you, Southwest team!"
Thank you Southwest Cargo for choosing Hassett Express as the 2018 recipient. We look forward to our continued partnership.