Hassett Logistics recently announced several organizational changes to support business growth. First, we are delighted to announce that Steve Langhart has joined Hassett Logistics as Vice President, Sales & Business Development. Steve comes from Southwest Airlines where he served as the Director, Cargo Sales. Steve is a graduate of the University of Phoenix with a B.A. in Marketing and sits on the Aviation Business Industry Advisory Board at Embry Riddle Aeronautical University in Prescott, Arizona.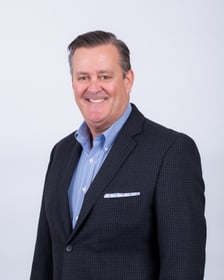 With 35 plus years of airline experience, Steve's held a number of airport operations, customer service and senior leadership roles in headquarters. He enjoys mentoring and sharing his experience with newly promoted leaders and volunteering time for national and local based charities.
Steve reports to Frank Borta, who was recently promoted to Senior Vice President. Additionally, the Network, Specialized and Expedited Services verticals now fall under Frank's leadership. Dennis Cartwright has also been promoted to Senior Vice President. His responsibilities include system-wide operations, network planning, vendor management and safety & compliance.
"I am very excited to enter this next chapter of Hassett's transformation. Though 2020 has been a very challenging year on many levels, we continue to focus on growth opportunities and expanding our services into new markets," stated Michelle Halkerston, Hassett Logistics CEO. "Steve is a great addition to our team, sharing the same work ethic and focus on providing an exceptional customer experience."