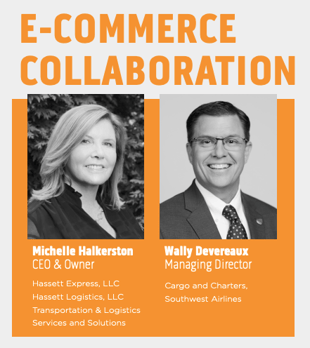 The 2020 COVID-19 pandemic has further highlighted the importance of end-to-end supply chain visibility. For example, you may have asked where were all the products that were missing from store shelves earlier this year? Answering that question requires visibility to the physical location, status, and condition of the product in motion. Visibility is more easily achieved within the four walls of a manufacturing facility or distribution center, but becomes more challenging as product moves through the supply chain to arrive at the end consumer. Hence, this timely dive into a deeper look at the future of transportation, the chief agent of motion in our global supply chains.
The Global Supply Chain Institute in the Haslam College of Business at the University of Tennessee, Knoxville has published industry-leading white papers to help extend relationships and engagement within the industry and shape the future of supply chain management. These papers reveal supply chain's best practices and help address the industry's greatest challenges. Research from these white papers has appeared in publications such as Supply Chain Management Review, DC Logistics, Harvard Business Review, the Wall Street Journal, Forbes, and more.

Their latest white paper, "Future Trends Shaping Transportation," offers another opportunity to spend time considering specific challenges facing the transportation industry and gathering best practices from shippers, solution providers, and technology innovators. This white paper scans the future of the transportation industry and offers insights into the challenges facing it, as well as predictions about the road ahead. Michelle Halkerston, CEO of Hassett Logistics, was proud to collaborate with the University of Tennessee, Knoxville on their latest white paper discussing the growth of e-commerce during the pandemic and the importance of improved supply chain visibility. Michelle and Wally Devereaux, Managing Director of Cargo and Charters at Southwest Airlines, cover how freight forwarders and commercial airlines collaborate to support e-commerce.

We invite you to read their section of the white paper that discusses:
Growing volume of e-commerce as COVID-19 continues
Facts about air cargo and the impact from COVID-19
Partnership with commercial airlines to deliver e-commerce shipments
The importance of process between partners to deliver goods
Technology solutions to improve the delivery chain

Click here to download Michelle's section of the white paper on COVID-19's Impact on E-Commerce and Improved Supply Chain Visibility.