We know that better decisions and results are achieved when strong teams work together. Much has been written about the power of teams and that improved results occur when there is diversity of thought and experiences amongst the team members. Something I've learned is to expand my definition of "team". Team is, of course, those folks we work with on a daily basis – usually all within the same company. At Hassett Logistics, I'm fortunate to be surrounded by talented people who have deep industry knowledge and are focused on providing an exceptional customer experience. Team also includes persons and groups from other companies who support your daily business – from airlines and trucking companies to bankers and accountants. Team also includes individuals who aren't involved in your business but want to support you in making it better. It's this last group that I want to talk about.
Creating an Advisory Board had been on my to-do list for several years, but it kept falling lower on the list as I focused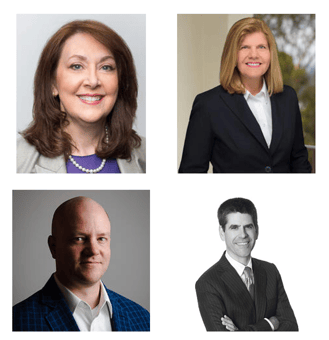 on other priorities. Like many newer company owners, I found it easy to slip back into spending most of my time IN the business instead of ON the business. As I made the shift, I knew the outside expertise of an Advisory Board would help Hassett as we navigated not only our internal transformation, but also the changes and challenges facing the industry. I had some homework to do. First, I needed to be honest with myself. I realized that part of the delay in moving forward was that I wanted everything to be working well and running smoothly - the company and me – before engaging others in the process. This is an unrealistic expectation for a company or a person – it's a journey, after all – and I needed to be okay with it. Secondly, I needed to determine what expectations I had for an Advisory Board. I did a lot of reading and talked to others about their experiences. Finally, who would be part of the group? This final piece was the fun part and I'm happy to share that the Advisory Board was formed at the beginning of 2020. The members include:
Heather Sheehan,

Executive Director of AWESOME and Owner of Crispy Concepts

Mary Long, Managing Director of the Global Supply Chain Forum at Haslam College of Business, University of Tennessee
Craig Fuller, FreightWaves CEO and Founder
Chuck Boehrer, Partner at Winston & Strawn LLP
I'm delighted that they are here to support Hassett and me. These folks are leaders in their respective fields and possess a wealth of knowledge and experience. You can learn more about each Advisor on our website. They have generously agreed to share some of their insights here on the Hassett Logistics blog in the coming weeks. Please stay tuned.