This week is National Truck Driver Appreciation Week. This annual celebration is a perfect opportunity to acknowledge the contributions of the 3.5 million truck drivers who deliver the essential goods our families rely on. Hassett Logistics is proud to work in an industry filled with so many honorable people, none more so than professional truck drivers.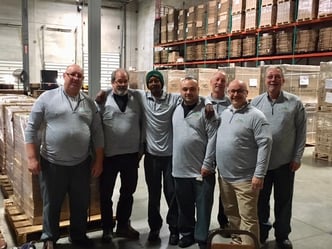 At Hassett Logistics, our drivers act as the ambassadors of our company, both in our customer's facilities as well as at our vendor partner docks and warehouses. It is the professionalism, dedication, and commitment to high-quality service that all of our drivers demonstrate every day that sets us apart. This year's National Truck Driver Appreciation Week takes on a special meaning due to the spread of COVID-19. Professional truck drivers stepped up when they were needed most and have kept the economy on its feet despite facing unprecedented obstacles. As essential service workers, the efforts and contributions of frontline truck drivers are deserving of America's gratitude and appreciation.
We want to take a moment to thank our nation's truck drivers for all they do. We invite you to learn more about our drivers and the experience all of our customers have with our team that we call, The Hassett Way.