Safety and compliance play a major role at Hassett Logistics. In the U.S. there are approximately 5 million trucks on the road and 500,000 annual truck accidents, so it is no wonder that high-performing trucking companies focus on safe driving. Failure to comply with the regulations can be substantial, leading to unsafe trucks and drivers on the road, financial penalties, and/or loss of operating authority. The Federal Motor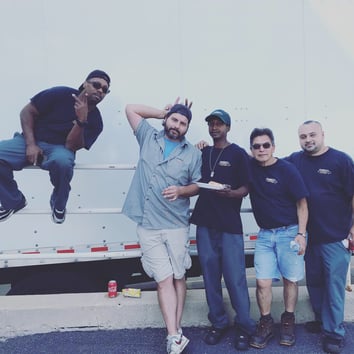 Carrier Safety Administration (FMCSA) has developed various programs to gather truck and driver safety information. These safety programs monitor, measure, and hold motor carriers and drivers accountable for their role in safety. A negative safety rating can have a direct impact on the financial well-being of a company affecting insurance rates, loss of operating authority, or business loss as customers are increasingly vetting their trucking partners to ensure they meet all safety guidelines.
The Hassett Logistics leadership team puts safety at the forefront, understanding not only the importance it plays in our success, but that it is essential to being a responsible member of the communities in which we work. All employees have a role in our safety program. They support our drivers through proper dispatching, equipment maintenance, safety training, and managing all compliance requirements. Safety and compliance start with the recruitment and on-boarding of new drivers. All drivers review and follow the protocols and processes documented in our safety manual. Following all regulations is a must with any company but having best practices in place goes a long way to support our safety program. This includes ongoing training, reminders for weather and/ or truck and driver safety, 3rd party monitoring services, enforcing all regulations, communicating any regulation or policy changes, and a strict vehicle maintenance program.
Our drivers are committed to safe driving even while navigating heavy traffic and bad weather - especially during these unprecedented times. Hassett recognizes the dedication and efforts of our professional drivers through an annual Driver Appreciation Week and our robust safety bonus program. We are proud to share that 87% of our drivers received cumulative monetary safe-driving awards in 2020, including several team members who achieved 10- and 20-year accident-free levels.
Looking forward to celebrating another safe year the Hassett Way!